Shareable projects and profiles!
We're excited to announce that you can now choose to make your projects and profile publicly visible, making them much easier to share! *cue cheering*
Project visibility options
You might have noticed that there's a new little box at the top of each project page, indicating its visibility status: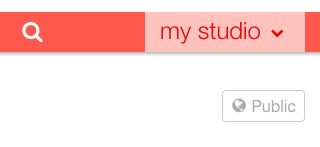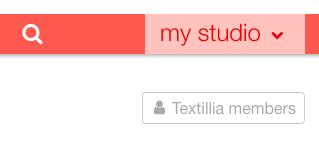 At the bottom of the project form (when you edit or add a project) the last field you'll see now is "Who can view this project?" You can choose from:
Only me
Textillia members
Everyone (public)
"Only me" can be useful if you're working on a gift or a swap project that you don't want the recipient to see until they've received it, or really any other projects that you just want to keep private. Just don't forget to set it to "Textillia members" or "Everyone" once you mark it as finished, otherwise nobody else will get to see it!
"Textillia members" is the default we've been using up until now, which means that everyone who's a member can see it once they're logged in.
"Everyone (public)" means that someone who doesn't even have a Textillia account can see it when given the link to the page - so for example, if you share a project you've finished to Facebook, your friends can all see it without needing to log in! When you choose this, it also enables the "Share" links on the page for Pinterest, Facebook, and Twitter (they appear below the grey sidebar box on desktop, or at the very bottom of the screen on mobile).
Ariane
Update on summer plans: More functionality on its way!
Hey folks! Thought I'd post a little update here for the keeners who want to keep up with what's going on behind the scenes. We have some small announcements about the second half of summer and what we'll be up to, particularly between now and the (so far mythical) milestone of getting out of beta.
To refresh your memory, we were planning for our next steps to be the Big Software Upgrade and completing the subscription system, then starting the full launch 1 month countdown clock. Well...change of plan: it turns out that while Drupal 8 (the software version we'll be upgrading to) is all ready to go for new site builds, it's not completely ready for upgrades. While this is a bummer in some ways, as it'll delay us making a lot of the user interface and search improvements we really need, the silver lining is instead of spending a bunch of time on the upgrade this summer, Bruno's going to work on some other top priority improvements! Oh yeah, did I mention that? No I didn't, cause we were kind of holding out on you just in case something came up! ;)
Exciting news: Bruno just completed a big freelance contract last week, and now (aside from little bits for his one ongoing client) he's blocked out the rest of the summer to work on Textillia! Hurrah! We weren't sure this would be possible initially, but we talked it over and decided it was necessary to get over the hump of getting out of beta. I'll take this as an opportunity to remind everyone that donations are very welcome, we can use all the help we can get while he's taking more time off paid work!
Ariane
New features: quilting + embroidery specific fields, thread section overhaul, and more!
As you might have noticed, we rolled out a whole pile of new functionality the week before last! I'll walk you through it all so you have an idea of what we've added, which falls into six categories:
New Quilt fields
New Embroidery fields
New Garment section for body shape/alterations on projects
Thread collections (and overhaul of threads)
Quilting fabric precuts
Refined form design
Before telling you about all of that, we need to say a huge thank you to everyone who helped hash out the details of what was needed in the forums, and for your patience as we embarked on this a few months back and crammed way too much in so it took longer than expected! Note to self: smaller chunks next time! :)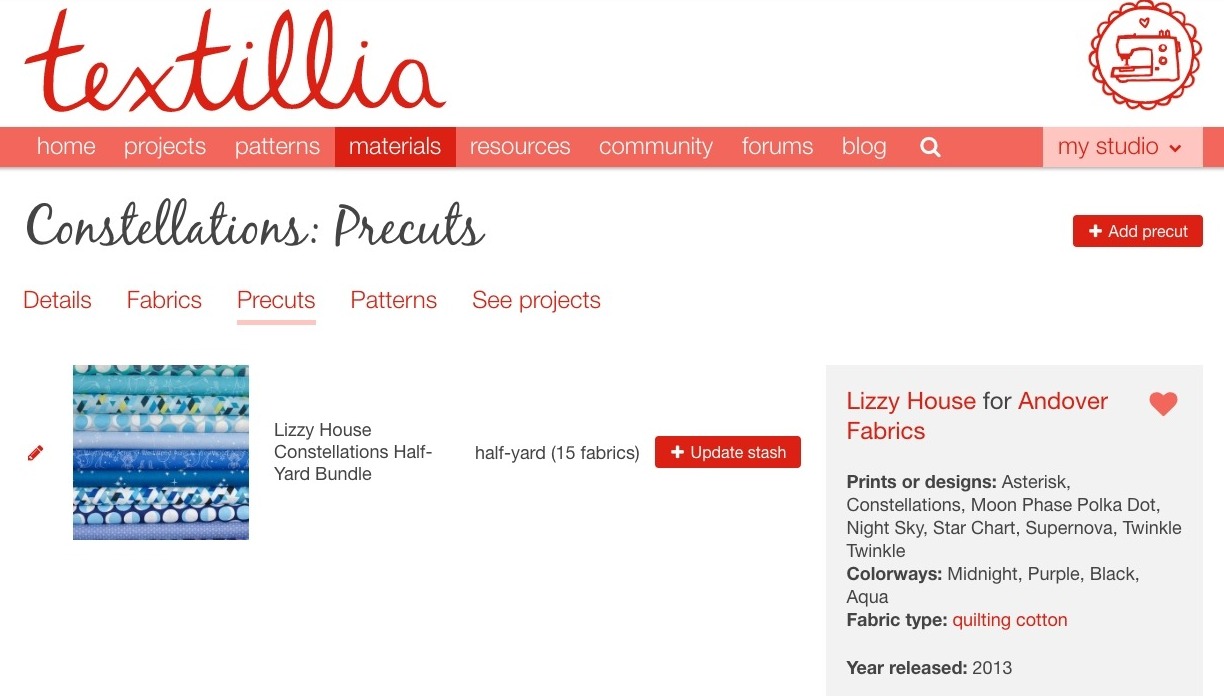 Ariane