Shareable projects and profiles!
We're excited to announce that you can now choose to make your projects and profile publicly visible, making them much easier to share! *cue cheering*
Project visibility options
You might have noticed that there's a new little box at the top of each project page, indicating its visibility status: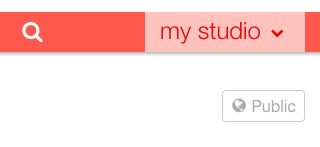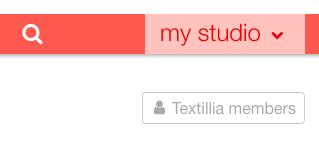 At the bottom of the project form (when you edit or add a project) the last field you'll see now is "Who can view this project?" You can choose from:
Only me
Textillia members
Everyone (public)
"Only me" can be useful if you're working on a gift or a swap project that you don't want the recipient to see until they've received it, or really any other projects that you just want to keep private. Just don't forget to set it to "Textillia members" or "Everyone" once you mark it as finished, otherwise nobody else will get to see it!
"Textillia members" is the default we've been using up until now, which means that everyone who's a member can see it once they're logged in.
"Everyone (public)" means that someone who doesn't even have a Textillia account can see it when given the link to the page - so for example, if you share a project you've finished to Facebook, your friends can all see it without needing to log in! When you choose this, it also enables the "Share" links on the page for Pinterest, Facebook, and Twitter (they appear below the grey sidebar box on desktop, or at the very bottom of the screen on mobile).
Ariane
Fri, 11/03/2017 - 12:15
The fabric picker! (New + improved fabric referencing on projects)
Surprise! We have a fun new bit of functionality for you! 
While most of what Bruno's been building the last couple months has been behind the scenes, we know how much everyone struggled with the fabric reference field on projects, so we wanted to improve that sooner than later. We've taken your feedback and designed a new and improved fabric reference field with a fancy fabric browsing tool that around here we've nicknamed the "fabric picker".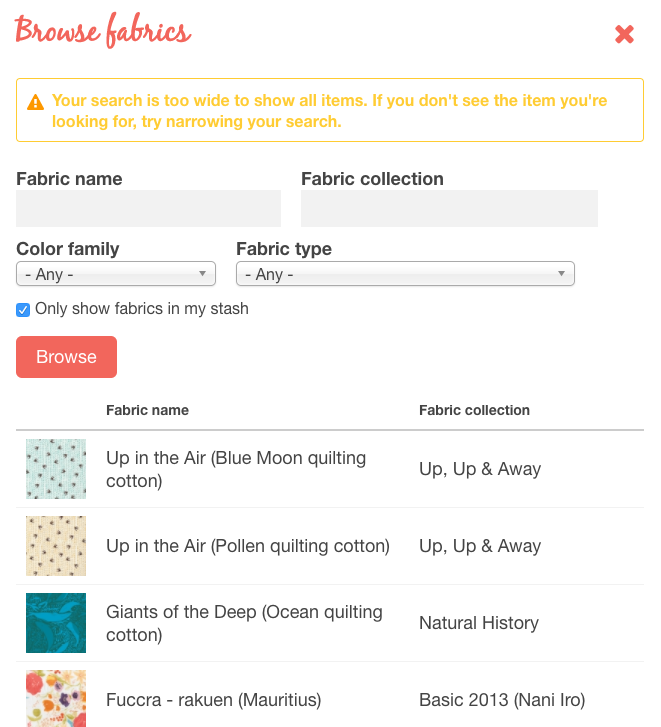 Here's how it works...
Ariane
Thu, 09/28/2017 - 12:19
Friending, subscriptions + notifications, action buttons, tags, + more!
It's time for another big update of new functionality we've added to Textillia over the last week and a bit - Bruno has been busy! But first...
A quick PSA: We've been having some issues with our website hosting provider (says every new website ever), so we're preparing to move to a new one before Bruno heads to visit his friends and family in Belgium for the holidays. This will mean a little service outage when we have to take the site offline briefly, so stay tuned as we'll be sure to announce when the planned downtime will be!
Friending + friend updates on your studio page
Friending is here! You can now friend your friends! (Friend is a verb now, right?) Just look for the red "+ Add friend" button on their Member profile page.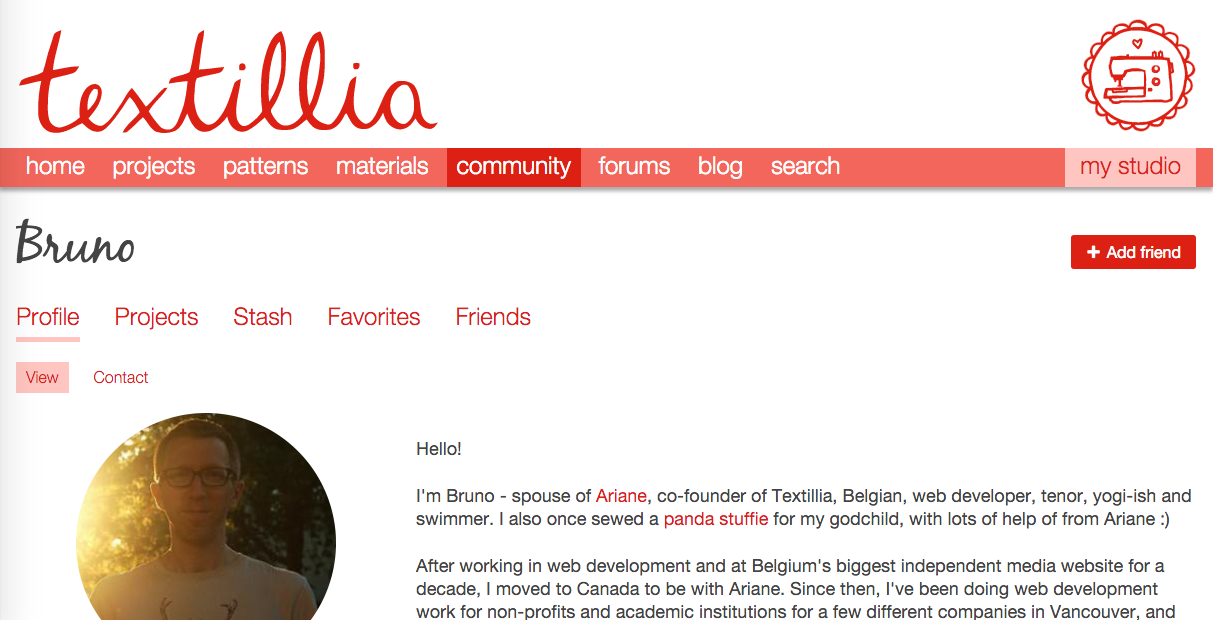 Ariane
Thu, 12/03/2015 - 18:08
News from our first week!
Hi everyone!
Thanks for an amazing first week! More than 600 700 (we passed 700 overnight!) of you already signed up and we have been totally blown away by your support and are so excited to see you all using the site and making yourselves at home. Bruno has been busy this week, adding new functionality and fixing a few things here and there. Here's a quick overview of what's new on the site for anyone who's not subscribed to the newsletter... (If you're not, sign up at the bottom of the page!) 
My studio
Your "My Studio" pages have come to life and will show more kinds of messages as time goes on! Now when someone favorites your business page, or favorites or comments on one of your projects, you'll see a message there letting you know. Check there regularly to see who's interacting with you, and be sure to show some love to others by clicking the heart icon or leaving a comment when you find projects or businesses you like too!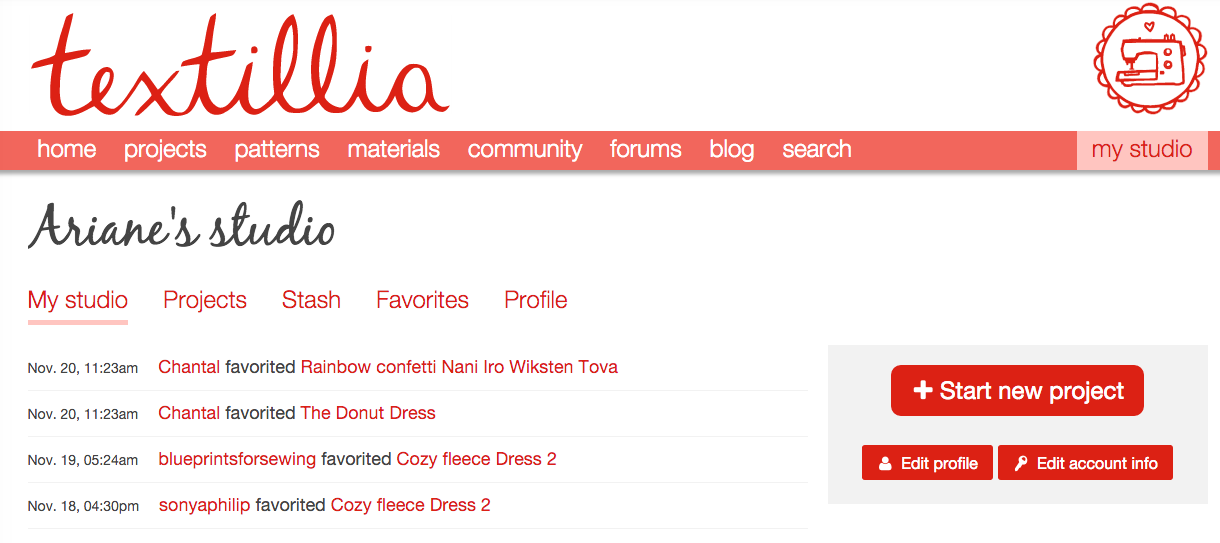 Ariane
Fri, 11/20/2015 - 18:10