Hi everyone!
Thanks for an amazing first week! More than 600 700 (we passed 700 overnight!) of you already signed up and we have been totally blown away by your support and are so excited to see you all using the site and making yourselves at home. Bruno has been busy this week, adding new functionality and fixing a few things here and there. Here's a quick overview of what's new on the site for anyone who's not subscribed to the newsletter... (If you're not, sign up at the bottom of the page!) 
My studio
Your "My Studio" pages have come to life and will show more kinds of messages as time goes on! Now when someone favorites your business page, or favorites or comments on one of your projects, you'll see a message there letting you know. Check there regularly to see who's interacting with you, and be sure to show some love to others by clicking the heart icon or leaving a comment when you find projects or businesses you like too!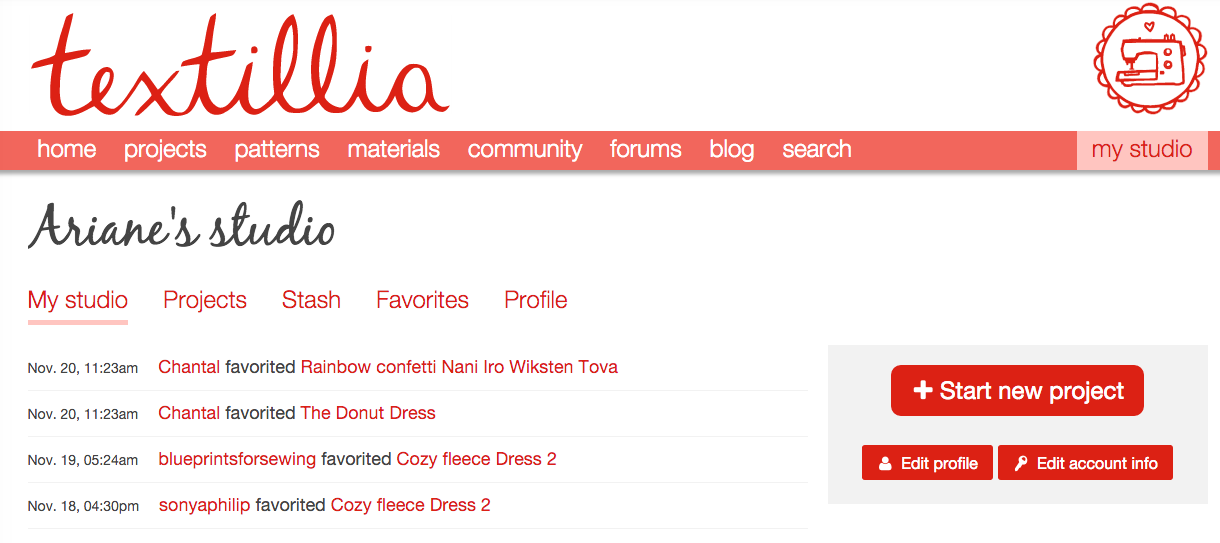 Email notifications for comments
Email notifications have now been set up to let you know when someone comments on one of your projects (soon you'll also be able to subscribe to get notified about replies too). If you don't want to receive them you can turn them off using the checkbox at the bottom of your Account info page.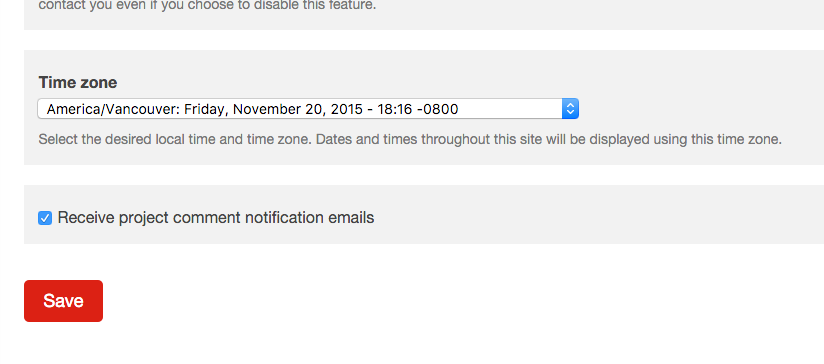 Fan clubs in the Forums
Fan clubs in the Forums! Want to talk about patterns from a particular designer or company, or what's going on at a particular shop? Are you a designer or business owner who wants a central place to talk to the people using your fabric and patterns, or the customers for your shop? Now there's a place for that! I added a few to get started, but just let me know when you want anything else added - when we get proper groups functionality set up, the "Fan club" forums will get moved into their respective groups.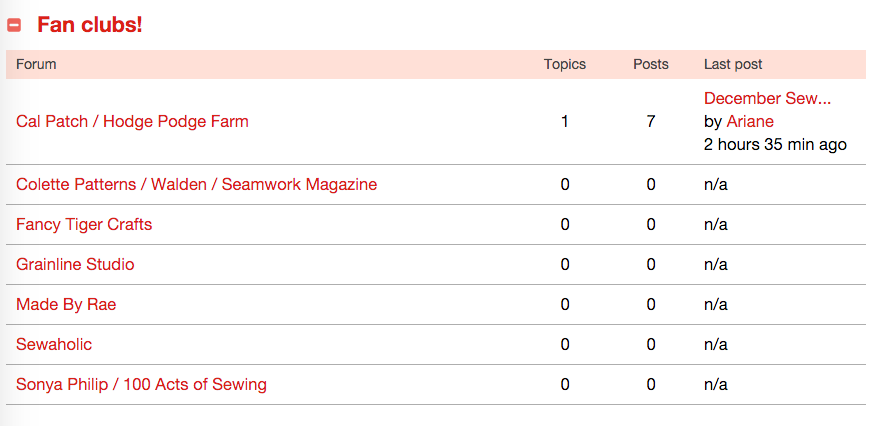 Revisions
There is now "revisions" on community managed content and business pages - when you make edits to anything other than your own projects, you'll be asked to leave a note about what you changed. This helps to preserve previous versions of each page, and track what edits are made and who made them, as well as allowing us (the site admins, and business owners) to easily revert to previous versions when needed.
This is what the box looks like where you note the changes you made: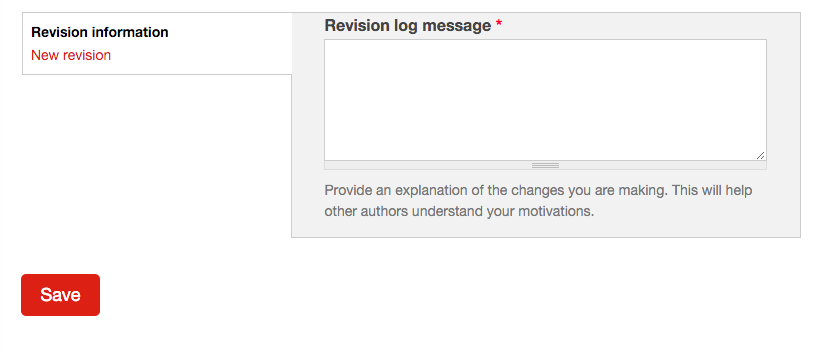 And for business members (if you can't see this and you are a business owner, let me know and I'll update your profile so you can access it!), you will see links to "revert" changes if necessary. Hopefully you'll never need to use this, but if someone makes a mistake and wipes out one of your pattern pages or you accidentally delete content from your biz page, it will come in handy!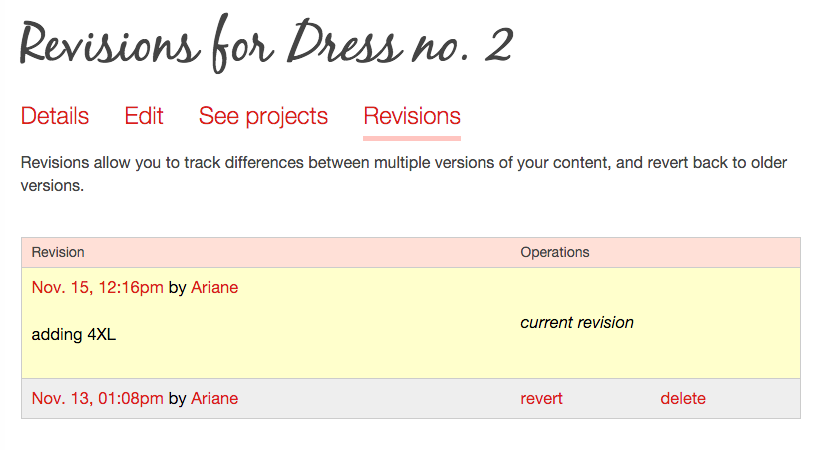 Ravelry links
Because so many of us are also on Ravelry, we've added a Ravelry link to your Member profile's social media links, so you can link to your profile on Ravelry, and everyone can find each other over there!
It's right at the bottom of your profile details page...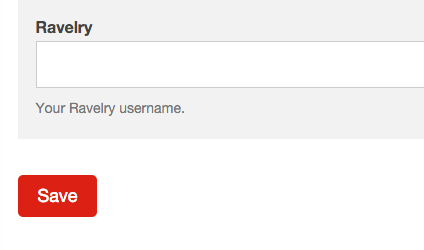 The link shows up with the rest of your social media links under your profile pic:
Lots more to come in the weeks ahead! Don't hesitate to post in the Forum if you need any help, have questions or suggestions for us, or want to connect with other members!