It's hard to believe, but as of this past week Textillia has been live for six months! We're so happy with how far things have come, both with adding new functionality to the site and with our growing community. Thanks so much to everyone who's already gotten involved - we're grateful to have each and every one of you here, taking part in our grassroots effort to build the Ravelry of sewing!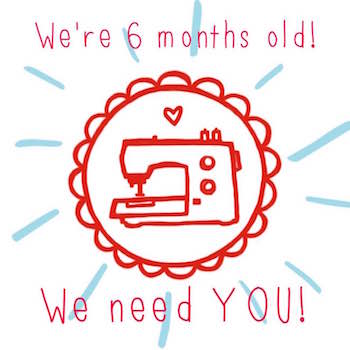 We've had such generous offers of help from many of you, but ironically because my chronic illnesses limit my time online so much, it's been difficult to help you help us - I'm happy to say that as we get more established, that is changing! Some lovely volunteers have already stepped up and taken the time to add loads of fabric and patterns to the database. One member in specific, Ksenia aka. Owl.Laughing deserves special thanks, as she has taken it upon herself to add what must by now be hundreds of patterns to the database! Thanks so much Ksenia, for all the time and effort you've contributed!
Now that we've got lots of the basics established, we are ready for you to dive in and help as we work towards our goal to get out of beta before the end of the summer (hopefully sooner!) The biggest missing piece of functionality we want to get in place by then is Groups. Groups will be a core part of the community focused side of Texillia, and will enable us to create a bunch more tools for the business pages as well. We know how important this will be with the increasing challenges of using social media to stay connected with sewing friends and businesses, so this will be a key step in making the sewing community of our dreams!
Ready to help? Here are 5 ways you can get involved...
1. Use Textillia to document your projects + stash
One of the easiest things you can do to help is simply using Textillia to document your projects, and log your fabric and pattern stash. When you do this, you help build the fabrics and patterns database (and consequently the business pages), and can fill in any missing pieces you notice. Documenting your projects on Textillia is also really helpful to other community members when they are looking at new patterns to make, as they can see how yours turned out and read about whether you got stuck on anything or made any modifications.
2. Tell your friends!
Tell your crafty friends about Textillia! We still often hear people ask, "Where is the Ravelry for sewing???", and we all need to say, "Hey it's over here!!!" When you post a project on social media, mention that people can check out your Textillia project page for all the details. You can also share your favorite patterns from Textillia on Pinterest, Twitter, and Facebook using our sharing icons. And be sure to use the #textillia hashtag on Instagram to connect with other community members. HUGE thanks to everyone who's already helped spread the word!
3. Help build the database of patterns and materials
Do you have a favorite fabric collection? Is there an indie designer whose patterns you adore? Have you come across pattern pages that are lacking complete details or full sized images? Help us build up and complete the database by choosing some patterns to upload, or a fabric collection to complete. You can also look through ones that have already been added and find any that need to be tidied up. If you need help or want to coordinate with others, you can post in the Community Content forum. Just remember to search before you add anything new in case it's already there, and be sure to read the help text on each field the first few times you add something to the database!
4. Set up your business/designer page
Are you a fabric or pattern designer, fabric shop owner, professional quilter, teacher, or other sewing industry company owner? Most business types are welcome in the community section, as long as you're selling a product or service to sewists and crafters (rather than selling finished goods). Claim or add your business page - it only takes a few minutes to set up your social media links and images, so it can look its best! Search first and if your page exists, send us a quick note to claim it. If not, you can go ahead and add it yourself using the red button in the top right of the appropriate section - for more tips head over to this forum post.
5. Make a donation!
As of today we're set up to receive donations! If you've read our About page, you know we've been building this on our own time and dime, so Textillia can be debt-free and completely independent. It's important to us that Textillia is a community built, community funded project - it will help us avoid having to make decisions later on that don't serve our members, and will allow us to focus all our time and energy on making Textillia its best! Since I haven't been able to work regularly due to my health issues, Bruno has continued to have to alternate between paid contract work for clients and working on Textillia, which has often slowed down development. We know donating is not possible for everyone, but if you can spare a few dollars, it is by far the best way to contribute directly to building new functionality, especially while we're in beta and running the site for free!
UPDATE: You can now also buy Textillia shirts, as a way to help fund the project and wear your love of sewing on both your proverbial and literal sleeve!
Any donations will go to:
Covering the costs of running Textillia, which until now we've been funding ourselves - web hosting, and the other tools we use to run the site.
Allowing Bruno to dedicate himself to building Textillia FULL TIME which means more Textillia, way faster!!!
Hiring another developer to help out, especially with implementing Groups.
Paying community members to write special articles for our blog.
Getting help with administrative tasks like content management and and outreach to businesses.
I can't emphasize enough that every dollar helps, and we appreciate it so, so much!
We've got an amazing foundation built already - the basics are already here, but we know there's a lot more to do. Textillia's success truly depends on all of you getting involved and coming together to make it amazing. If each of you can pick just one of these ways to get involved, it will take us a long way to having the functionality rich, active online community for all sewists that we've been pining for!
Thanks everyone, we couldn't do it without you!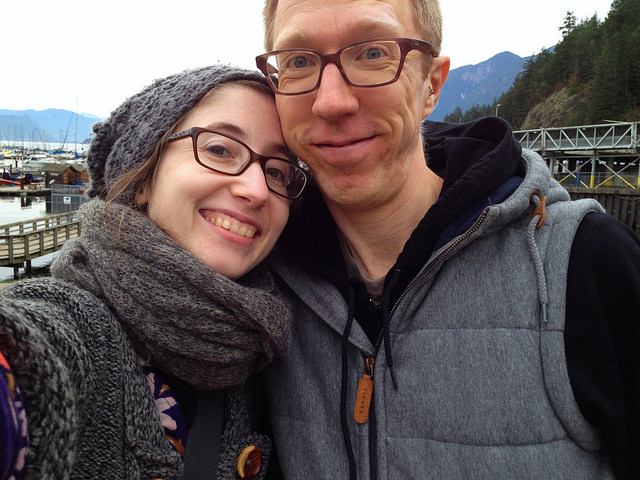 xo,
Ariane and Bruno