Our stance on racism and white supremacy (in craft)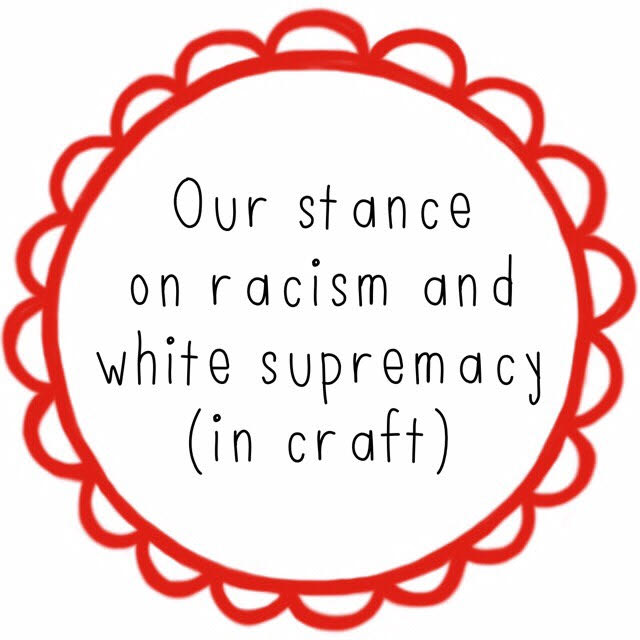 Update Monday, June 24,2019:
Over the weekend, Ravelry (the world's largest knitting website, which inspired Textillia, and whose owners we consider friends) created a new policy extending their anti-hate speech rules to include banning any pro-Trump content. (If you want the backstory, there's a good summary on TechCrunch.) The story blew up and has been all over the news, and we have received some emails demanding to know whether we have a similar stance (clearly from people who are new here, and/or didn't take a minute to look around before emailing). So, although there is barely any room left for (mis)interpretation, to be crystal clear:
We stand 100% in solidarity with Ravelry.
We stand 100% in solidarity with marginalized people and those doing anti-racism work. (This includes people who are LGTBQ+, disabled, immigrants, BIPOC, and other marginalised groups.)
Like on Ravelry, promoting Trump and/or white supremacy, hate speech against marginalised people, bullying, taunting, etc. will not be tolerated on TextiIlia.
We welcome people across the political and religious spectrum, but if your beliefs are harmful toward marginalised people, you are not welcome to post or promote them here in any fashion.
Ariane
Sat, 03/16/2019 - 15:31