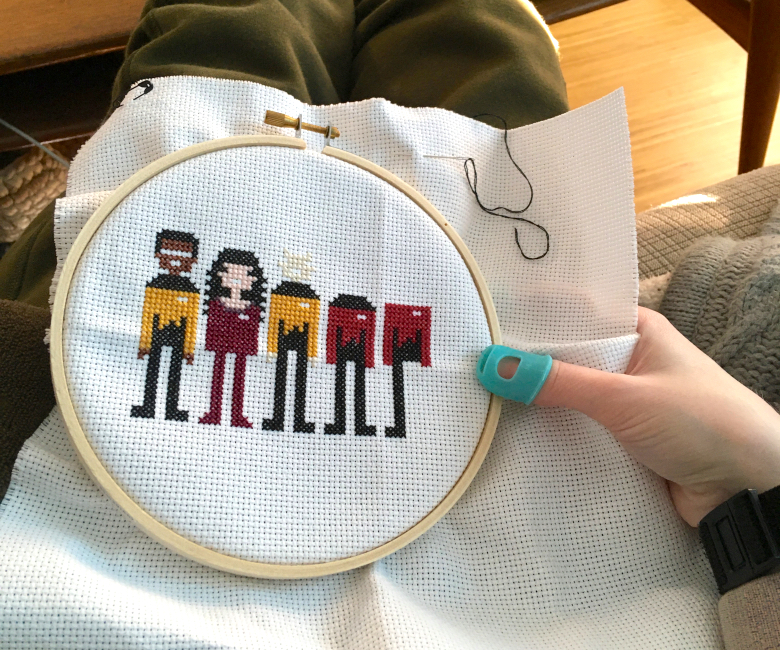 Hi everyone -
I've been working on a huge update post that I was hoping to finally put up here this week, but now with the Coronavirus pandemic it doesn't seem like the right time to focus on business matters, while a lot of us are in survival mode and such scary stuff is going on. I'm going to set it aside for now, so we can all just focus on getting through these strange days and supporting each other.
In the meantime, I wanted to offer some way for us to all keep checking in with each other, in the most low key way possible - unscheduled, whenever works for you. In case you missed my post on Instagram, here's how it works - it's super simple:
Pick up a creative project of any kind (sewing, mending, knitting, art, writing, anything goes!) to work on even for just a few minutes, especially if you're starting to stress spiral! Take a picture of you and/or your project.
Post it on Instagram - either feed or stories are both fine - and tell us two things: what you're working on and how you're doing right now (don't forget the second part, this is meant for checking in with each other and not just showing your projects!)
Use the hashtag #CreateSolidarity so other participants see it, and be sure to follow the hashtag so you can see everyone else's posts!
That's it! I'm leaving this as an open-ended, ongoing informal make-along for as long as we're all on lockdown/self-isolation. 
Hope you're all hanging in there okay and staying safe, especially everyone working on the front lines of the healthcare system and other essential services - we appreciate your sacrifices so much. Take care of yourselves and each other, and most of all listen to your local public health representatives and for as long as they request it, if you're able to: just stay home!
xo,
Bruno + Ariane