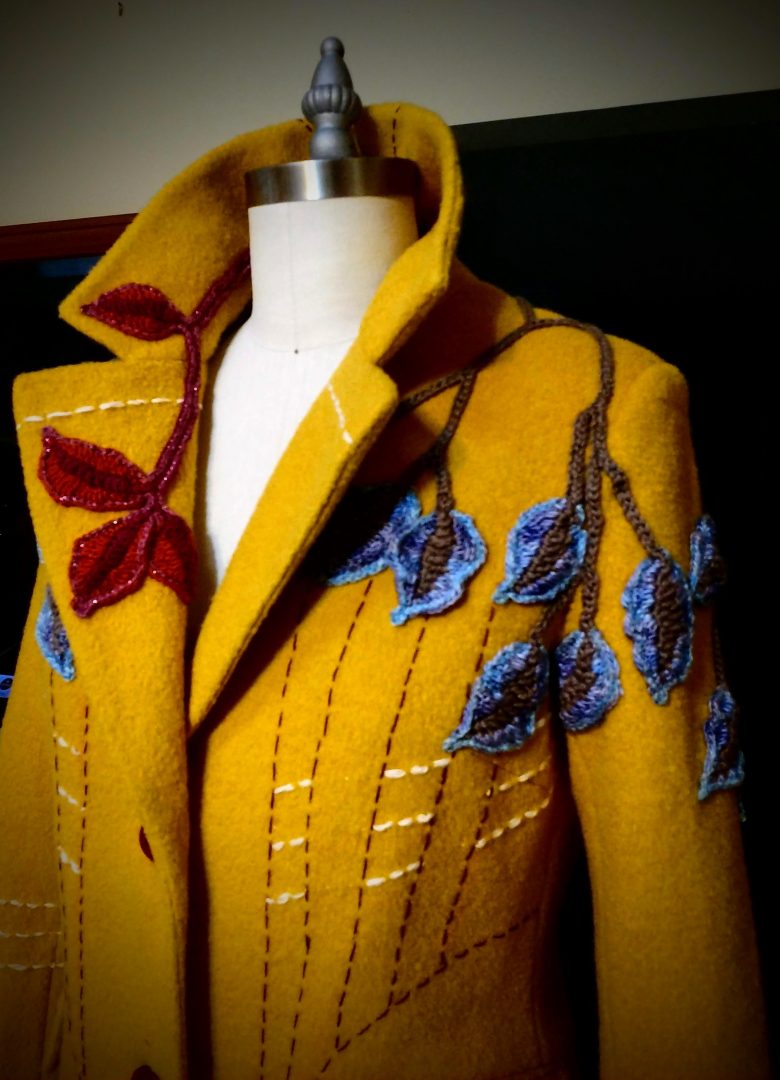 original design clothing made by me
sewing tutorials and patterns for my designs
vintage commercial sewing patterns
rare and unusual fabrics
rescued fabrics in good-to-excellent condition
sewing kits
I also sell crochet patterns, tutorials, and yarn. I post free patterns once in a while, too.
My blog describes my current apparel design work and fashion interests with pictures, references, and technical information for people who sew and everyday fashion enthusiasts. I also occasionally sell very unique or vintage clothing items.
All of my products are made in the USA with sustainably sourced materials.
For customers near Youngstown Ohio, I provide alterations, mending, and lessons.
I ship everywhere in the continental USA.