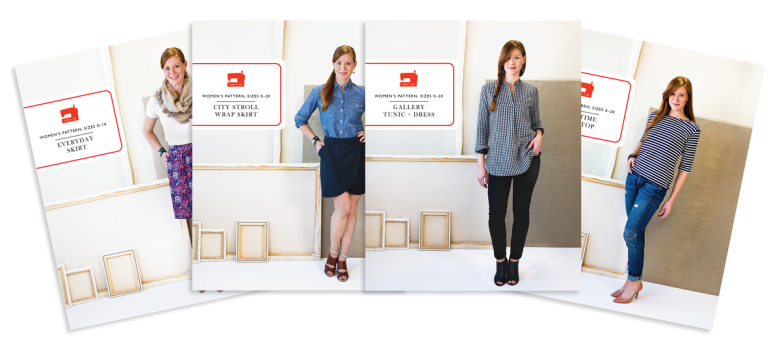 About
Liesl Gibson designs the Liesl + Co. line of sewing patterns for women, and is also the chief designer of the Oliver + S, Lisette, and Straight Stitch Society brands of sewing patterns, all of which are available in the Oliver + S shop. She is passionate about creativity and sewing, and about making the experience of sewing as rewarding, enjoyable, and relaxing as possible.
Liesl earned a degree in fashion design from FIT in New York and designed clothing for the apparel industry before starting Oliver + S. She worked for large companies like Ralph Lauren and Tommy Hilfiger until her daughter, S, was born, and she was inspired to start Oliver + S sewing patterns for children's clothing.
She later created three other companies. Lisette sewing patterns and fabrics for women's and children's clothing and accessories are sold through Jo-Ann and Spotlight stores around the world. Straight Stitch Society is patterns for small projects like gifts and accessories, and are fun, inexpensive, and easy to sew. Last but not least, Liesl + Co. is a line of sewing patterns for women's clothing that feature all the details you expect from the very best independent patterns.
Fabric collections by Liesl Gibson
Fabrics by Liesl Gibson
Patterns by Liesl Gibson