News from the Sewiverse is all our latest news and finds: indie pattern launches, podcast episodes, interesting articles, and all the goings on in the sewing universe! In this edition:
Creativebug Block of the Month series with Heather Jones, Anna Maria Horner, and Carolyn Friedlander
Colette's Phoebe Sew-along starts today!
East Coast and West Coast (and Australia!) sewing retreats and workshops galore!
Make new sewing friends with Whipstitch's 2016 Sewing Buddy Project
Textillia Reads Goodreads Group
Highlights from the sewing blogs...
Creativebug Block of the Month
As if Creativebug had somehow heard me when I declared one of my sewing resolutions for 2016 would be to make my first quilt, they're doing a Block of the Month series all through 2016! Modern quilters and fabric designers Heather Jones, Anna Maria Horner, and Carolyn Friedlander start each month off by teaching you how to sew a different quilt block. All the info and the first block are on their Block of the Month page.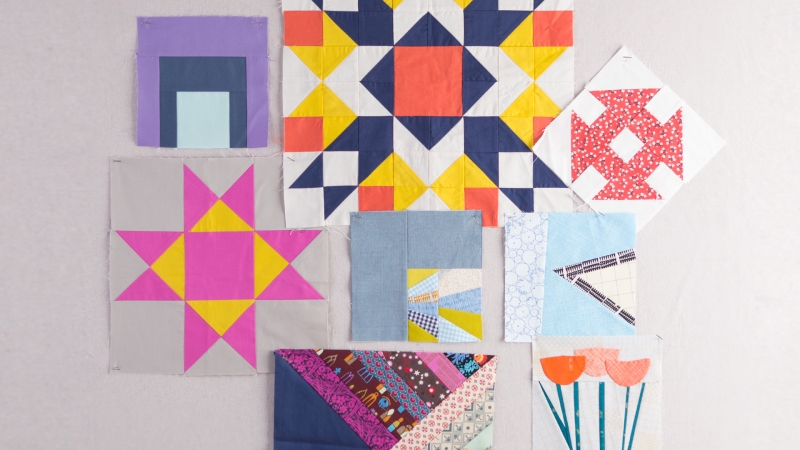 Colette's Phoebe Sew-along!
Devon Iott of Miss Make is going to be hosting Colette's Phoebe Sew-along starting TODAY! It runs through just over a month, and will walk you through every step of making Colette's latest versatile wardrobe staple. Be sure to signup for the sew-along newsletter list at the bottom of this post to get all their updates.

East Coast and West Coast (and Australia!) Retreats
Anyone near Maine, you are in for a treat! A Gathering of Stitches released their 2016 retreat schedule and it is absolutely loaded with amazing workshops and teachers!!! Coming up this year, 11 retreats including with modern quilters Heather Jones, Chawne Kimber, and Alison Glass, textile artist Katrina Rodabaugh, some of the best indie pattern designers out there: Jen from Grainline Studio, Cal Patch, Jamie and Amber from Fancy Tiger, Christine Haynes and Alexia Abegg, and Lauren Taylor of LLadyBird. Not to mention workshops on Shibori, Sashiko, Machine Knitting, bra-making, and appliqué textile art...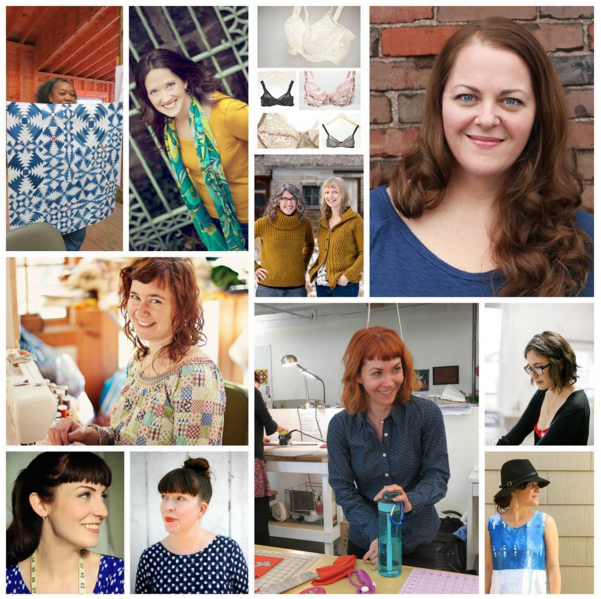 Don't despair West Coasters, Christine Haynes just announced she'll be doing three dressmaking workshops in late February and early March in San Francisco, Portland, and Seattle! I am certain these will book up fast, so be sure to check out the post on her blog for all the details and links to where to sign up.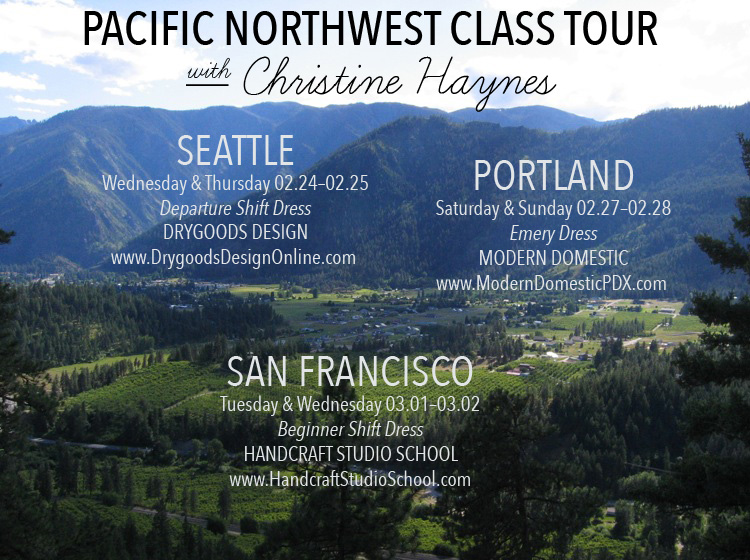 And if you just so happen to live in Australia, the dates for this year's The Craft Sessions were released just before Christmas - a reminder to get on their mailing list if you want to try and snag a spot this year!
Whipstitch's 2016 Sewing Buddy Project
Deborah from Whipstitch is running a really cool year long program, called the "Sewing Buddy Project". It's a pen-pal program for anyone around the world, where you get matched up by email, and get to choose whether you want to write letters, sew things for or with each other, etc. You get to make your own rules, make a new friend, and be a part of the larger Sewing Buddy Project group which includes a Facebook group, online classroom space, and newsletter. Sounds perfect for anyone who wants to meet more friends who sew! Deborah's posted more details in the Textillia forums for anyone who wants to join in.
Textillia Reads Goodreads Group
Is anyone else on Goodreads? I love using it to track books I'm reading and find new and interesting reading material to add to my to-read list. I started a Textillia book group on Goodreads a while back, and loaded up a ton of sewing books that I had in my reading list. If you are on Goodreads and want to join the group, it's called Textillia Reads. Just request to join, and then peruse the library I've set up, add your favourite sewing books to it, add your own reviews, or even start a read-along with some other members. It's all pretty casual right now, but feel free to jump in and use the group however you like, as long as it's on the topic of sewing, it goes!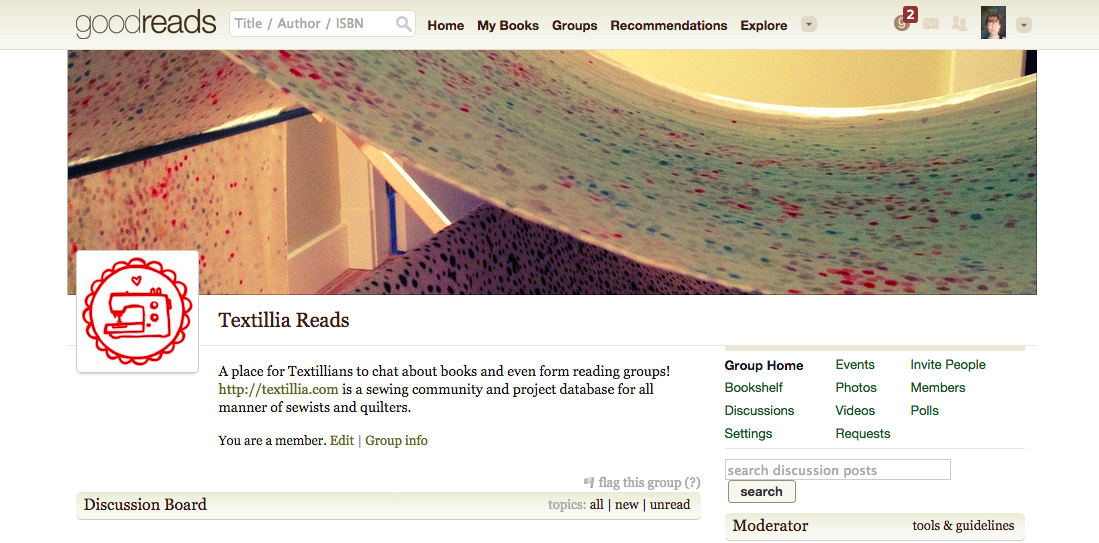 On the sewing blogs
If you have something you think I should include in the next edition, please tag me on social media @textillia or drop me a quick message through the Contact page!