News from the Sewiverse is all our latest news and finds: indie pattern launches, podcast episodes, interesting articles, and all the goings on in the sewing universe! In this edition:
Papercut Patterns launches their Ahoy! Collection
Grainline Studio releases the Driftless Cardigan
Straight Stitch Designs' new Wedgewood Skirt
V + Co. Moda Ombre Basics + quilt patterns
Heather Ross Mendocino Reprint
Events (Workshops near and far, and a sewalong!)
Blogs + News, and Podcasts!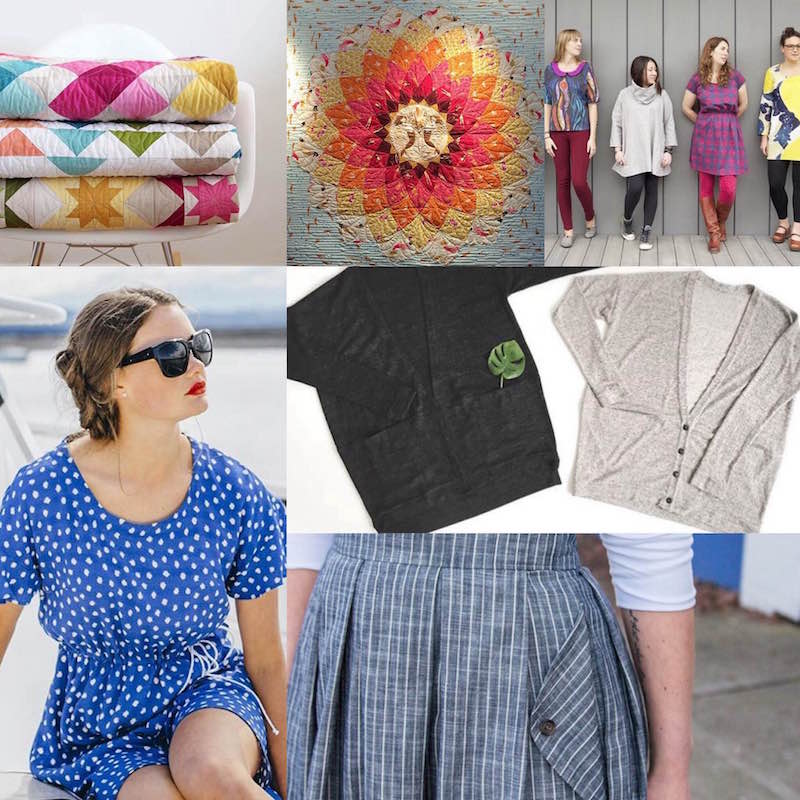 Papercut Patterns launches their Ahoy! Collection
Papercut Patterns released their new nautical inspired spring collection, Ahoy! You can see all the Papercut patterns including the Ahoy! collection on their patterns page.

Grainline Studio releases the Driftless Cardigan
Grainline Studio continues to bring the patterns for garments you'll wear again and again... The Driftless Cardigan is a perfect everyday go-to layering piece for the warmer months!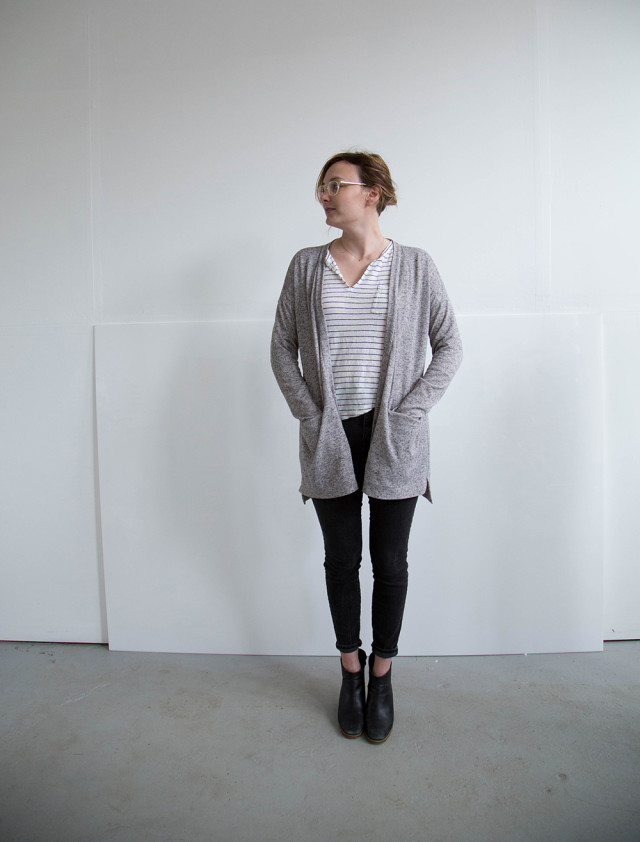 Straight Stitch Designs' new Wedgewood Skirt
Straight Stitch Designs released the pretty, pleated Wedgewood Skirt pattern - versatile, voluminous, and the lovely button down pocket detail.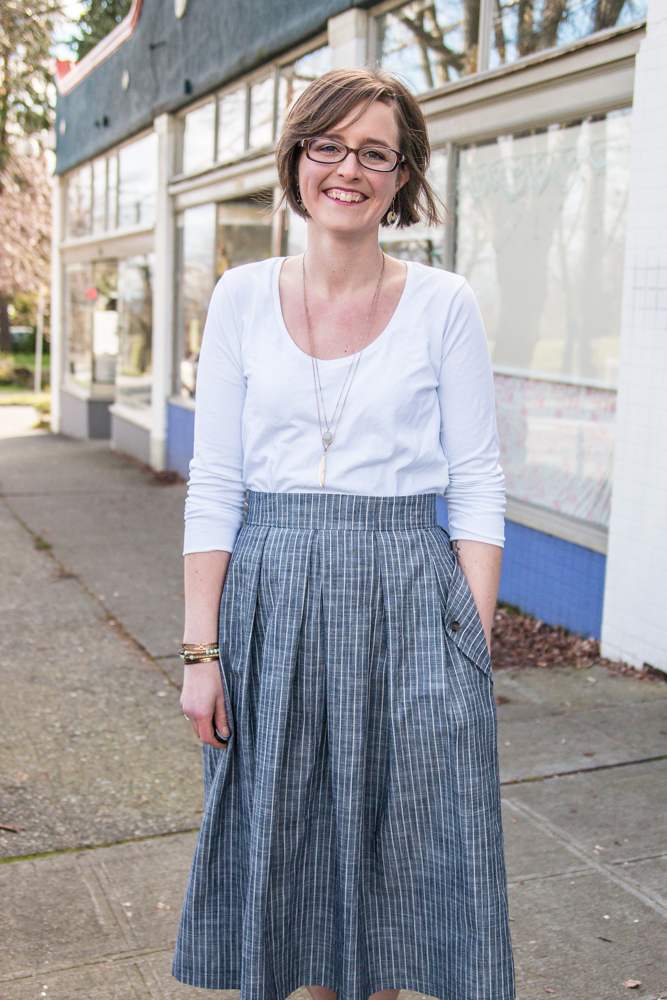 V + Co. Moda Ombre Basics + quilt patterns
Quilters, you've probably already seen this fabric line all over Instagram, but I can't resist including it! Moda Ombre Basics by Vanessa Christenson of V + Co. are so stunning to begin with, and what the quilting community has been doing with them is absolute brilliance. Vanessa has also designed a set of quilt patterns for the fabric line that, as you can see from the photos, make the fabrics absolutely glow! You can see the V + Co. patterns on Textillia (and add to them!) here, and if you're itching for more, check out the #VandCoOmbre tag on Instagram to see more of what people are making.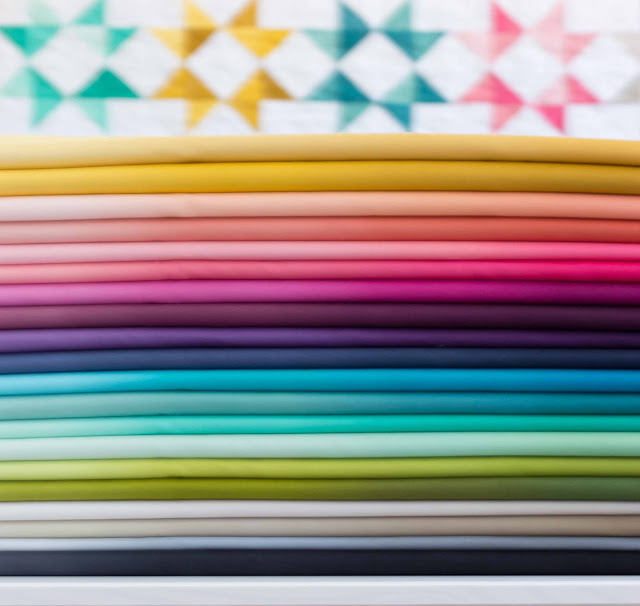 Heather Ross Mendocino Reprint
The much anticipated Windham Fabrics reprint of Heather Ross' incredibly popular mermaid-themed fabric collection Mendocino has shipped to stores! You can see more close up pics and a handy list of where to buy it on the Red Pepper Quilts blog.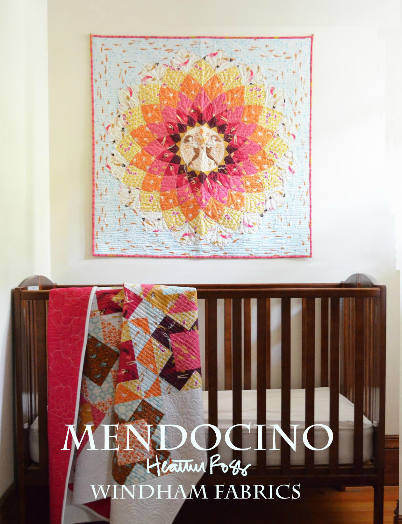 Events and Workshops
Workroom Social (Oct. 14 - 17, Catskill Mountains, NY)
Camp Workroom Social is summer camp for grown-ups who sew. I am incredibly jealous of everyone who gets to go. Look how fun last year's was!!! 
[embed]http://www.youtube.com/watch?v=5P2ra-rYCG0[/embed]
Cal Patch at Drop Forge & Tool (Apr. 16 + 17, Hudson, NY) and A Gathering of Stitches (Jul. 11 - 15, Portland, ME)
If you want to learn to design and sew clothes from one of the best teachers around, Cal Patch has loads of workshops coming up through the summer! The Make Your Own Dress Immersion weekend at Drop Forge & Tool is in April, and her 5-day Design Your Own Clothes retreat is part of A Gathering of Stitches in Maine in July. If you can't make those, she's also going to be doing the 5-day class in August at Peters Valley School of Craft in New Jersey, and will be at Squam in September if you're lucky enough to go! Details on all her upcoming workshops and classes can be found on her workshops page.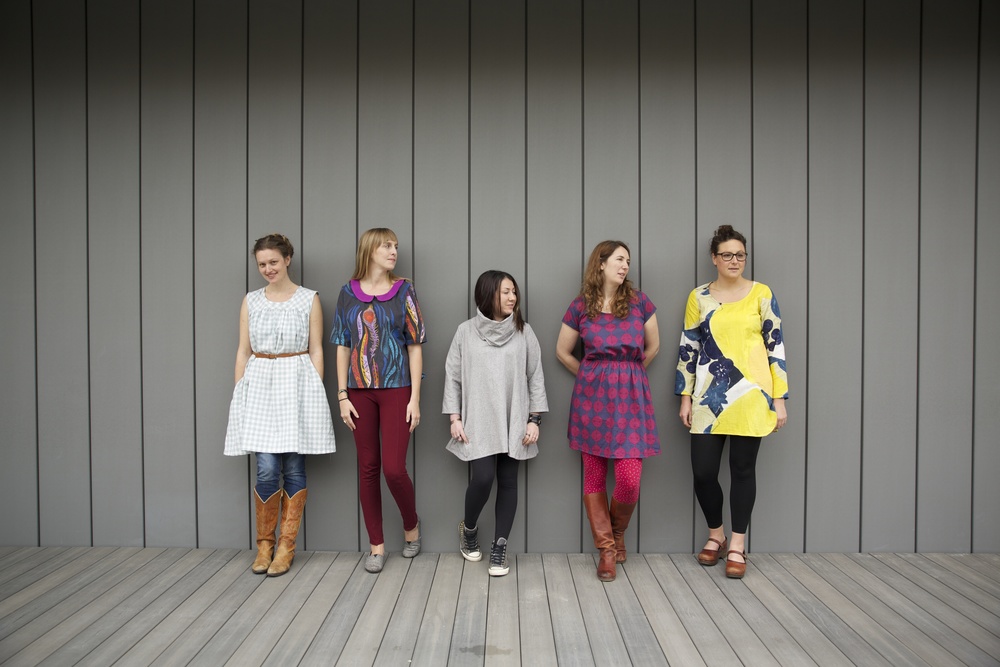 Fancy Tiger Jeansalong (Apr. 8 - 29, Denver, CO and online)
Want to get on the jeans making train? Need some help climbing aboard? Fancy Tiger Crafts is doing an in-person Jeans sew-along, and will also be posting online for those who aren't local to Denver.  Starts April 8th, all the details are on their website.
Glamp Stitchalot (Nov. 10 - 13, Ann Arbor, MI)
Quilter day-camp! The summer Glamp Stitchalot is sold out already, but there are still tickets for November's and it looks fantastic - check out the list of teachers and details here! 
Amy Butler (Nov. 12 - 19, Morocco)
And if you're feeling really fancy or full of wanderlust, there's always Amy Butler's workshop in Morocco in November! 
Blogs + News
And in case you missed any of these great posts about QuiltCon:
Podcasts
Two new podcast discoveries: 
And last but certainly not least, a few of my favorite podcast episodes from the past month:
If you have something you think I should include in the next edition, please tag me on social media @textillia or drop me a quick message through the Contact page!