News from the Sewiverse is all our latest news and finds: indie pattern launches, podcast episodes, interesting articles, and all the goings on in the sewing universe! In this edition:
Colette's final pattern of the year, the perfect for the holidays Phoebe Dress
Paprika Patterns releases the funky Zircon Sweater & Dress
Blueprints for Sewing has a free pattern for the super cute Townhouse tote bag
Cloud 9 Fabrics is shipping Lisa Congdon's Kindred (and is making organic cotton knits!)
Highlights from the sewing podcasts and blogs
Colette Phoebe Dress
Colette released their third and final pattern of the year, the Phoebe Dress. It looks like an instant hit to me - so versatile as far as season, style, and fabric - a real classic. The samples for the pattern release were mostly very winter/holiday-friendly, but I'm really enamored with the denim version and could see that being a great year-round staple. And I have to mention Jaime from Fancy Tiger Crafts' Pendleton wool plaid Phoebe, it could not be a more perfect holiday dress!
Paprika Patterns Zircon Sweater & Dress
France-based Dutch pattern maker Lisa of Paprika Patterns released their fourth pattern, a very retro inspired sweatshirt and dress pattern called the Zircon Sweater/Dress. The name could not be more appropriate for this fun, space inspired sweater and dress pattern!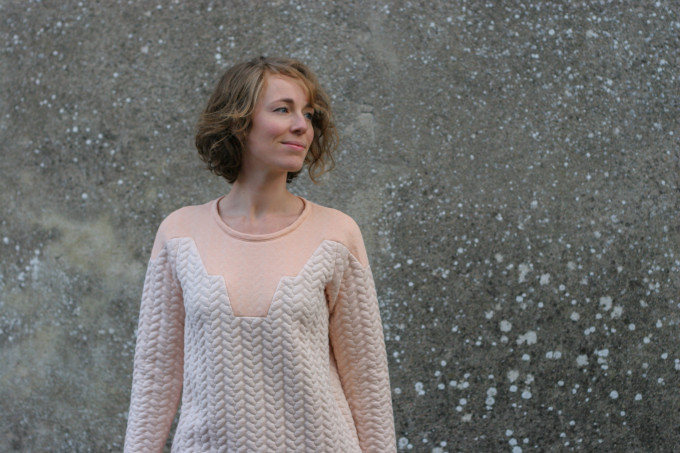 Blueprints for Sewing free Townhouse tote pattern
In early December, Taylor from Blueprints for Sewing released an extremely charming free pattern for a tote bag shaped like a house! Need I say more? You can download it for free on the Townhouse pattern page - I think Taylor is the first to try out our "free PDF pattern" file functionality! (If you have a free PDF pattern that you want to host on Textillia, try it out!) This is a great pattern for any age - who doesn't want to carry around their books or lunch in a little handmade house!?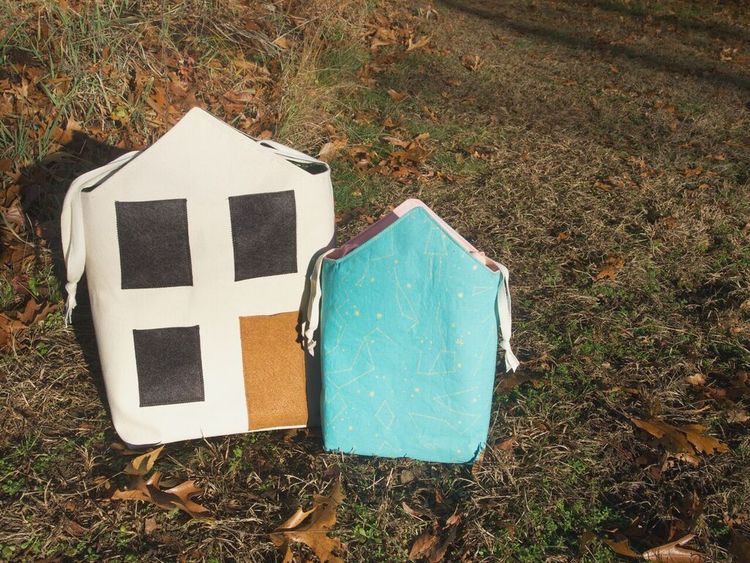 Cloud 9: Lisa Congdon's Kindred and upcoming organic cotton knits
Cloud9 Fabrics' new organic quilting cotton collection by Lisa Congdon, called Kindred is finally shipping to stores! I'm a big fan of Lisa's art and love the Scandinavian inspired hand drawn organic quality of her designs so much!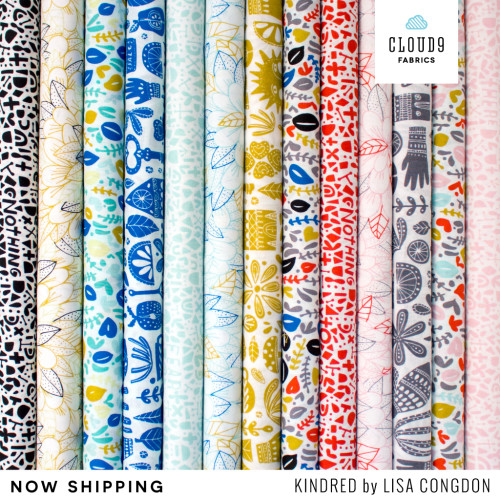 And, if it hasn't already, sometime very soon Cloud9's new line of yarn-dyed organic cotton knits in a variety of stripes should also start to show up in shops! Very excited to have some more easily accessible organic knits, as they can still be a little tricky to come by!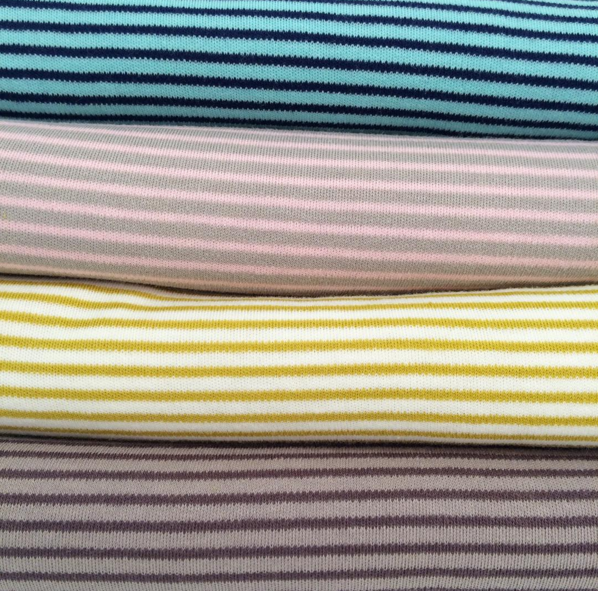 Podcast highlights
And a post script on one of last month's recommendations: after Abby Glassenberg interviewed quilter Luke Haynes, some of what he said sparked a renewed conversation about male quilters, feminism, art vs. craft, and all that good stuff. Luke addressed some of the questions and criticisms on his blog, which led to a feminist critique of the situation by Stephanie Boon of Dawn Chorus Studio. I highly recommend reading Stephanie's post, as it dug a lot deeper into the issues at hand. (The comments on the latter two are also an interesting dive down that rabbit hole.) Some people seem to think it's making a mountain out of a molehill, but I feel like this is an important topic to stay conscious of and talk about in an open and constructive way. I wish gender in craft was a non-issue, but it's pretty obvious that we've got a long way to go before these conversations aren't necessary anymore.
On the sewing blogs
That's it until 2016 folks, thanks for joining in on the fun!
If you have something you think I should include in the next edition, please tag me on social media @textillia or drop me a quick message through the Contact page!